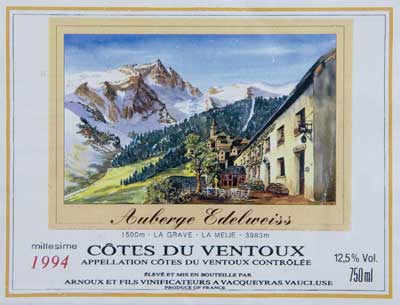 An early commission for a French vineyard
A fun but difficult Commission. Lally went out to La Grave in France to paint the picture that was used for the Hotel's Wine Label.
Several drawings and sketches were made of the whole village and Mountains and then Lally put these together into one painting that depicted the whole town.
She had to move the village and mountain using her old Graphic design skills to create the image.
She also had a lovely weekend in La Grave as well.